AAS PRESIDENT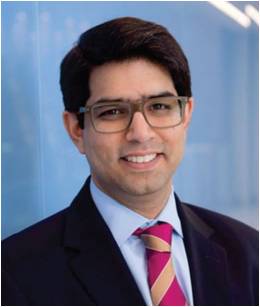 Adil Haider, MD, MPH, FACS
Dean of the Medical College of the Aga Khan University
Director of Disparities and Emerging Trauma Systems
Department of Surgery, Brigham and Women's Hospital
On Jan 1, 2019 Dr. Haider assumed office as the Dean of the Medical College of the Aga Khan University (AKU) in Karachi, Pakistan. He also has a part time appointment as Director of Disparities and Emerging Trauma Systems in the Department of Surgery at Brigham and Women's Hospital in Boston.
As Dean he leads the faculty of the first Joint Commission accredited healthcare institution in the country. AKU is routinely ranked #1 in the region. It is responsible for more than 80% of Biomedical research and an economic impact of 1 Billion USD in Pakistan. He is the Deputy Editor of JAMA Surgery and holds numerous leadership positions in national and international surgical organizations and colleges. Dr. Haider is credited with uncovering racial disparities after traumatic injury in the United States and establishing the field of trauma disparities research.
He is regarded as one of the foremost experts on healthcare inequities in the world, with projects focused on describing and mitigating unequal outcomes based on gender, race, sexual orientation, ethnicity, age and socioeconomic status. His other research focuses on long-term clinical and functional outcomes after trauma and optimal treatment of trauma/critically ill patients in resource-poor settings. He has formally mentored more than 100 research trainees, published more than 300 peer reviewed papers and currently serves as Principal Investigator (PI) on extramural grants worth more than twelve million dollars. He is the recipient of numerous awards, including the 2017 Ellis Island Medal of Honor. Dr. Haider believes that equality is the cornerstone of medicine, and his professional goal is to eradicate disparities in healthcare around the globe.
SUS PRESIDENT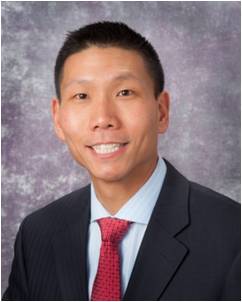 Allan Tsung, MD
Director, Division of Surgical Oncology
The Ohio State University Comprehensive Cancer Center
The Ohio State University College of Medicine
Allan Tsung, MD is a Professor and Chief of the Division of Surgical Oncology at The Ohio State University Comprehensive Cancer Center – Arthur G. James Cancer Hospital and Richard J. Solove Research Institute (OSUCCC – James) and the Ohio State University College of Medicine. 
Dr. Tsung's clinical interests center on evaluating and managing patients with liver, bile duct and pancreas cancers, with expertise in laparoscopic and robotic surgery.  He has a research laboratory focused on the hypothesis that inflammatory responses can alter the local microenvironment, leading to cancer progression via tumor cell survival, expansion and metastases. His research also evaluates the contribution of molecular markers in the diagnosis and clinical management of patients with hepatobiliary and pancreas cancers and projects focusing on improving the access, delivery and quality of surgical oncology care. 
Dr. Tsung's work has generated 180+ published peer-reviewed manuscripts in leading scientific journals and culminated in multiple principal investigator NIH R01 grants and many society and institutional grants. His long-term goal is to continue bringing bench side research breakthroughs to bedside clinical therapies. As an advocate for medical students, general surgery residents and surgical oncology fellows, Dr. Tsung previously oversaw the strategic development of an outstanding surgical research program when he served as Vice Chair of Research for the Department of Surgery at University of Pittsburgh Medical Center. He is the current president of the Society of University Surgeons and participates in leadership roles in several other important academic surgical organizations, such as the Society of Surgical Oncology, the Society of Asian Academic Surgeons, the Americas Hepato-Pancreato-Biliary Association and the American Association for the Study of Liver Diseases.
 AAS RECORDER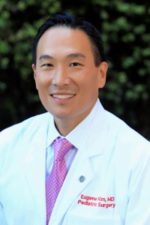 Eugene Kim, MD
Associate Professor of Surgery
Clinical Scholar, Division of Pediatric Surgery
University of Southern California School of Medicine, Los Angeles CA
 Dr. Eugene Kim is Associate Professor of Surgery, Clinical Scholar, in the Division of Pediatric Surgery, Department of Surgery at the University of Southern California Keck School of Medicine in Los Angeles, California. He is an Attending Pediatric Surgeon at Children's Hospital Los Angeles with expertise in pediatric surgical oncology and the resection of complex solid tumors in children. Dr. Kim is also principal investigator of a basic science laboratory that is focused on the study of novel preclinical therapies for the aggressive pediatric malignancy neuroblastoma. Specifically, utilizing a novel surgical mouse model of minimal residual disease, Dr. Kim is investigating the mechanisms and pathways responsible for metastatic disease in neuroblastoma and how targeting cancer stem cells may improve outcomes in patients. Dr. Kim is passionate about surgical education and the development of the next generation of surgical scientists.
 SUS PUBLICATIONS CHAIR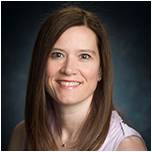 Jayme Locke, MD
Associate Professor
Vice Chair, Health Services Research
Director, Incompatible Kidney Transplant Program
Director, Transplant Analytics, Informatics & Quality
University of Alabama at Birmingham
Dr. Locke completed her undergraduate degree in biology and chemistry at Duke University and her medical degree at East Carolina University prior to matriculating to Johns Hopkins Hospital where she received training in general surgery and multi-visceral abdominal transplantation.  Dr. Locke completed her Master of Public Health degree with an emphasis in biostatistics and epidemiology at the Johns Hopkins Bloomberg School of Public Health. She joined the surgical faculty at UAB upon completion of her training at Johns Hopkins Hospital. Dr. Locke is a well-funded investigator, and currently holds an NIH K23 Career Development Award and a Clinical Science Faculty Development Grant through the American Society of Transplantation. She has authored 52 articles in peer-reviewed journals and 11 book chapters. Dr. Locke is frequently invited to present her research as a visiting professor at many prestigious academic centers around the US and at international transplant meetings, including the World Transplant Congress, the British Transplantation Society, the American Transplant Congress, and the National Kidney Foundation. In addition, Dr. Locke is an Associate Editor for Transplantation and is a regular peer reviewer for several journals, including the American Journal of Transplantation and the Journal of the American Society of Nephrology to name a few. She is an invited member of the ASTS Providing Better Access to Organs Task Force and Diversity Affairs Committee, the AST Kidney-Pancreas Committee, The Transplantation Society Young Member Committee, and the United Network for Organ Sharing Pediatric Transplant Committee. Dr. Locke is the recipient of numerous honors and has most recently received the American Transplant Congress Young Investigator Award, the Birmingham Business Journal's Top 40 under 40 Award, and was named one of AL.com's 2015 Women Who Shape the State.
Dr. Locke is an abdominal transplant surgeon who specializes in innovative strategies for the transplantation of incompatible organs, disparities in access to and outcomes after solid organ transplantation, and transplantation of HIV-infected end-stage patients. Her research interests include complex statistical analysis and modeling of transplant outcomes and behavioral research focused on health disparities.