SUS LIFETIME ACHIEVEMENT AWARD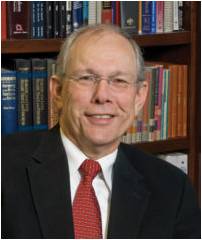 Layton F. Rikkers, MD
Emeritus Professor of Surgery
University of Wisconsin
After serving as chair of surgery at the University of Nebraska for 12 years, Dr. Rikkers was the A.R. Curreri Professor of Surgery and Chairman at the University of Wisconsin from 1996 – 2008. He is presently emeritus professor at Wisconsin. He was the Editor-in-Chief of the Annals of Surgery from 1997 to 2011. He has been on the Editorial Boards of 10 journals. He was Editor-in-Chief of Surgery News 2011-2016. He has served as president of 7 surgical societies including the American Surgical Association. He served as first vice-president of the American College of Surgeons. He has over 200 publications in the fields of portal hypertension, hepatobiliary surgery, pancreatic surgery, education, and leadership. He developed and was the director of the ACS course on leadership 2003-2012. He has been a visiting professor to over 80 institutions.
History of the SUS Lifetime Achievement Award

Starting in 2005, the Society of University Surgeons initiated a Lifetime Achievement Award (LTAA). This award was designed to recognize individuals who have had a sustained career in academic surgery with contributions to the surgical sciences. In addition, these individuals have demonstrated a commitment to the Society of University Surgeons whereby they have partici­pated in the Society even after superannuating to Senior Membership status. Their participation in the Society is evidenced by their attendance at the meetings yearly and active participation in discussion of papers, attendance at banquets and society functions.

The Society of University Surgeons seeks to honor and recognize these individuals because of their embodiment of the principles of the Society. We seek to recognize these individuals to establish role models for younger generations of surgeons to honor and emulate their contributions to the science of surgery, and moreover to the Society of University Surgeons.
Past SUS Lifetime Achievement Award Recipients

2018 Layton F. Rikkers, MD
2017 Courtney M. Townsend, Jr., MD
2016 Ronald W. Busuttil, MD, MS, PhD
2015 Ernest E. "Gene" Moore, MD
2014 Marshall J. Orloff, MD
2013 Hiram C. Polk, Jr., MD
2012 Alden Harken, MD
2011 Patricia K. Donahoe, MD
2010 Benjamin Eiseman, MD
2009 Richard L. Simmons, MD
2008 Clyde F. Barker, MD
2007 Frank G. Moody, MD
2006 Basil A. Pruitt, Jr., MD
2005 James C. Thompson, MD
2004 John A. Mannick, MD
SUS JOEL J. ROSLYN LECTURE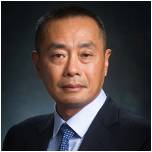 George Yang, MD, PhD
George Yang, MD, PhD went to undergraduate and medical school at Northwestern University. He earned his PhD in molecular genetics at the University of Illinois at Chicago. He completed his residency in general surgery at Stanford University. He serves as Associate Chief of Staff for Surgical Services at the Birmingham VA Medical Center, and is Professor and Vice Chair for Veterans' Affairs in the UAB Department of Surgery. He is a member of the Association for Academic Surgery, the Society of University Surgeons, of which he is a past-President, and the American Surgical Association, and a member of the Editorial Board of the journal Surgery. His laboratory works on mechanisms of injury repair. One focus has been on how skeletal stem cells can be modulated during bone repair. The second major focus is on modulating stress responses to enhance skin wound repair.
Joel J. Roslyn Biography

Joel J. Roslyn, MD, Chairman of the Department of Surgery at the Allegheny College of Medicine in Philadelphia, died on July 4, 1999. Joel was born in Flushing, New York. He received his undergraduate degree from Union College, and received his M.D. from Albany Medical College. He completed his Surgical Internship, Residency, and a Research Fellowship at the University of California/Los Angeles. He then joined the faculty at UCLA where he received national recognition for his research, teaching and clinical expertise. Joel was an established researcher in the field of gallstone pathogenesis, and a nationally and internationally respected expert in pancreatic and biliary disease. He had been funded continuously for his research by the Veterans Administration and the National Institutes of Health.

In 1992, Joel and his family moved to Philadelphia where he became Chairman of the Department of Surgery at the Medical College of Philadelphia, and after the merger with Hahnemann School of Medicine, he became the surgical leader of the new Allegheny University of the Health Sciences.

During this short period in Philadelphia, Joel had built an outstanding faculty, attracting a number of excellent senior staff, and most importantly in his eyes, recruiting and nurturing the careers of several outstanding young surgeons.

Joel was a valued active member of the Society of University Surgeons. He and his research fellows had a long track record of presentations before the Society. He served as a Councilor-At-Large for three years and President of the Society for the year 1995. Joel was a friend to all of us in the Society and left us with his great faith in humanity. For those who knew Joel, his memory will live on forever. However, in recognition of his leadership, his contribution and his friendship, the SUS has chosen to provide a lasting memory of Joel. Joel will be recognized at each SUS Meeting by the provision of an annual Invited Commentary, reserved for a superannuating member, named in honor of Joel.
Joel J. Roslyn Commemorative Lecturers

2000 Heidi Nelson, MD
2001 Jonathan S. Bromberg, MD
2002 Frank W. Sellke, MD
2003 Kevin J. Tracey, MD
2004 Michael T. Longaker, MD
2005 Monica M. Bertagnolli, MD
2006 K. Craig Kent, MD
2007 Stuart J. Knechtle, MD
2008 Jeffrey A. Drebin, MD
2009 Colleen M. Brophy, MD
2010 David H. Berger, MD
2011 Selwyn M. Vickers, MD
2012 Karyn L. Butler, MD
2013 Peter Angelos, MD, PhD
2014 Richard D. Schulick, MD
2015 Barbara A. Gaines, MD
2016 Mary Hawn, MD
2017 Funda Meric-Bernstam, MD
2018 Herbert J. Zeh III, MD
BJS LECTURE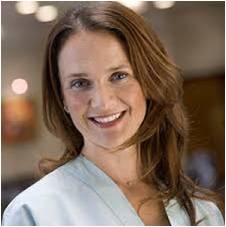 Silvana Perretta, MD
Professor of Surgery, Department of Digestive and Endocrine Surgery
University of Strasbourg
France Director of Education, IHU-Strasbourg
Dr. Silvana Perretta is Professor of Surgery, NHC Strasbourg, University Hospital, Strasbourg France, Chief of Foregut and Advanced Gastrointestinal Endoscopy Division, Director of Surgical Endoscopy Fellowship, and Director of NHC University Esophageal Motility Laboratory. She also serves as Director of Education at IRCAD-IHU Strasbourg France. Her fields of interest are upper gastro-intestinal surgery, gastro-intestinal physiology, bariatric surgery, interventional endoscopy, surgical education and innovation. Dr. Perretta has been a pioneer in the development of Natural Orifice Transluminal Endoscopic Surgery (NOTES), hybrid surgical endoscopy procedures and MOOC-oriented medical education worldwide.
AAS FOUNDERS LECTURE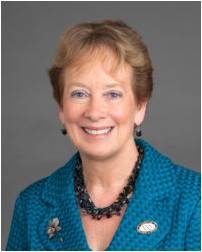 Julie A. Freischlag, MD
CEO, Wake Forest Baptist Medical Center
Dean, Wake Forest School of Medicine
Julie A. Freischlag joined Wake Forest Baptist Medical Center in April 2017 as Chief Executive Officer. Consistently ranked among the nation's top 50 medical centers, Wake Forest Baptist includes Wake Forest Baptist Health, a growing, multi-hospital health system and physician network, the state-of-the-art and highly competitive Wake Forest School of Medicine, and Wake Forest Innovations, its technology transfer, commercialization enterprise. As CEO, she has the overall responsibility for the Medical Center's clinical, academic and innovation enterprises and its annual operating budget of $2.5B. On July 1, 2017, Freischlag became the Interim Dean of Wake Forest School of Medicine and was formally appointed as Dean on February 1, 2018. She has published more than 250 manuscripts, abstracts and book chapters. Freischlag has received numerous teaching awards, an achievement award from the Department of Veterans Affairs, and was elected to the National Academy of Medicine in 2015. She was selected to the 2017-2018 Best Doctors in America, as well as a Triad Power Player in 2017 by the Triad Business Journal. In addition to serving in various national and international leadership roles, she has mentored students, residents and young faculty and is a frequent speaker on topics ranging from her expertise in vascular diseases, teamwork and patient safety, leadership and work-life balance to women succeeding in health professions. Freischlag has dedicated her career to serving as a role model for her students, a respected colleague across health professions, a strong community leader and a national voice for improving health and health care. In addition to her responsibilities as CEO and Dean, she continues to see patients in the department of Vascular and Endovascular Surgery and she serves on the boards of Winston-Salem Business, Inc., Winston-Salem Chamber of Commerce and the Winston-Salem Alliance. She is also currently serving as the community campaign chair for the Arts Council of Winston-Salem and Forsyth County, the March of Dimes March for Babies, and the American Heart Association Heart and Stroke Walk.
Past AAS Founders Lecturers

1991 Paul Vanhoutte, MD, PhD
1992 Isaiah J. Fidler, DVM, PhD
1993 Dani Bolognesi, PhD
1994 Howard Rasmussen, MD
1995 Francis Collins, MD
1996 M. Judah Folkman, MD
1997 James C. Thompson, MD
1998 Mary Claire King, MD
1999 Ferid Murad, MD, PhD
2000 Michael S. Brown, MD
2001 Thomas E. Starzl, MD, PhD
2002 John A. Mannick, MD
2003 W. James Nelson, PhD
2004 Michael E. DeBakey, MD
2006 Louis J. Ignarro, MD
2007 John Cameron, MD
2008 Richard Gibbs, PhD 2009 John E. Niederhuber, MD
2010 Lucian L. Leape, MD
2011 David H. Berger, MD
2012 Norman M. Rich, MD
2013 Thomas J. Fogarty, MD 2014 E. Patchen Dellinger, MD, FIDSA, FSHEA
2015 Carlos A Pellegrini, MD, FRCSI (Hon.)
2016 John Birkmeyer, MD
2017 Panel featuring Herbert Chen, MD, Lillian S. Kao, MD, MS, Hiram C. Polk, MD, David I. Soybel, MD and Michael J. Zinner, MD
2018 Layton F. Rikkers, MD